Are you ready to Transform Into JOY?
Simple Steps to Gain Clarity, Feel Empowered, Create Abundance and more!
Get Instant Access to The Inspirational Training Videos
( $97 Value ) Yours FREE
Praise For Tammy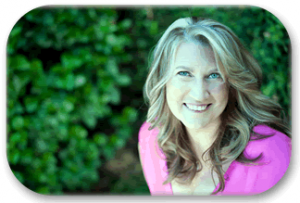 Read what People are saying about Tammy Lee and how she Connects, Inspires and Empowers People to UPlevel in Different areas of life, Personally, Energetically, Spiritually, in Business and more.
"I just wanted to let you know how much my platoon and I enjoyed Tammy's cd, "I Crack Me Up". Her intoxicating laugh was a morale booster for us while we were deployed to Operation Iraqi Freedom III. Even after our worst missions we would just sit and listen and she would bring smiles to our faces even on our darkest days. We thank Tammy from the bottom of our hearts for her CD and for supporting us through our deployment."
C.E. Underwood., SFC, USA

"Tammy We LOVE Your Laugh"
-Mark Victor Hansen –co-author "Chicken Soup for the Soul Series"
-Robert G. Allen – author "Nothing Down", "Multiple Streams of Income"

"Tammy Lee's unique and profound gift of Laughter Is Great to Experience. Her Laugh, puts an instant smile on my face, and Helps to Keep me Energized."
– Matt Bacak, Frontier Marketing, Intl

Tammy's love for people shows in everything she does. Her profound and unique ability to help people find the love and joy in their soul is done with the magic of laughter. To laugh is a way for our spirit to express it's joy, release fear and find peace… Tammy's gift is being the conductor of laughter. Her laugh is contagious and her love is divine.
-Melvin Lloyd Allen, M.A., Master Trainer, Author and Coach

Reaching the Unreachable…That is what I was amazed with when I witnessed the in cogitative residents positively reacting to the laughter they were hearing from Tammy Lee's CD, I recommend All of her CD's to all Activity Directors, The Health Care Field as a whole and anyone else that could use a "Pick Me Up".
-Marie Johnson A.D.P.C.

Not only did I enjoy Tammy Lee's CD, also my mom, who is on oxygen 24/7, enjoyed it immensely. My mom laughed so much that she was able to go without her oxygen for a few hours – Laughter truly is the best medicine …
-Scott Behan, Colorado Springs

LAUGHTER Releases Endorphins, Can Totally Relax You, and Heal The Human Body In so many Wonderful Ways. Take Advantage of Tammy Lee's Natural Talent and Gift of Laughter Everyday and Have Some FUN!!….
-Dale Daniel, Licensed Psychologist, M.A., L.P.C., CAC III

Being around Tammy is like a breath of fresh air. She always has a way with making everything you do fun for everyone! Her smile and laughter are like rays of Sunshine. She gives you a warm and fuzzy feeling inside that you can't get enough of.
-Debbie L., Office Manager

Tammy Lee's positive energy always makes you laugh and smile.
-Vanessa G., Financial Counselor

Tammy Lee's CD, "I Crack Me Up" is worth the price of admission. To say at the same time that it is very creative and unusual is an understatement. I continued to smile and chuckle to myself as I listened to her CD. So it definitely achieves its goal to bring a smile to one's face. What I really enjoyed more than anything was Tammy's description of life's moments. They came across as genuine is the best way to describe them. It was like you were sitting down over a cup of coffee just talking about family and relationships-something like Bill Cosby with a 'southern accent'
-Rev. Frank Grinko

You know something Tammy; I can see that in you, God walking hand in hand with you. Your gift of laughter brings more than a smile; it brings light where there was darkness. It brings love where there was fear, and it has the power to break the barriers to join people together. Your gift is Godsent!!!
-T.S.,New Jersey

Tammy has been a friend of mine for all of my adult life.
She has Always inspired me!!!
I have met up with Tammy again and just visiting with her
I have gotten a new approach to taking care of "ME"!
She is so easy to talk to and always makes you feel like she is your "SAFE HAVEN"
She is a God-Send!!
-Sandy

I'm pleased to be writing a testimonial of Tammy's skills as an intuitive who clears chakra energy. We had just met and were engaged in a casual conversation, which, as the topics shifted, turned into a rather intense exploration of my beliefs and feelings.At one point Tammy asked me, "do you find yourself making excuses for other people a lot?" I had to think a minute and then answered, "Yes." She then explained about her challenges with the throat chakra and how blocking emotions and thoughts interferes with the vocal chords. Instead of a strong, clear voice, you can end up with a scratchy, squeaky, or non–‐existent voice. You might have to constantly clear your throat, and not because of allergies.Tammy's questions were challenging, but not invasive. I felt uncomfortable becauseThis was territory that I had been in denial about, but when she used the word "excuse," I knew that this conversation was about truth and not denying reality. The next day when I saw Tammy I thanked her for the conversation and for clearing my throat chakra.I'm aware of chakras, but I don't really work with them. After my conversation with Tammy, I felt more energy flowing, and my voice was stronger. I felt that a burden of Silence and denial had been lifted from my heart, which made the energy flow to my throat. We met and had this healing encounter in April. It's now July, and I remember our conversation and continue to benefit from what she told me. She connected with me and seemed to see my emotional body or chakras and guided me to a state of greater clarity and health. Thank you, Tammy for your insights and laughter, and the change for the better!I Highly recommend you!
-Diane Barker July 2015

Tammy Lee was the keynote speaker at the Fort Hays State University Massage Therapy program's certification ceremony in May 2016. I found her speech very uplifting and inspiring. Her energy is amazing! She filled me and the room with joy! I smiled, laughed and even shed a few tears listening to her talk and reflecting over my previous year's experience being enrolled in the program. She helped to motivate me in continuing on my path of learning and practicing, sharing and loving. I would definitely recommend Tammy Lee as a speaker at any event you wish to imbue with love, humor and joy!
-Shane Keller [FHSU Massage Therapy Program 2015-2016]
"Tammy reached out to me with a warm open heart and helped me with such grace! I am so grateful to have her in my life. I am now feeling so good about my business copy that she looked over with me and reminded me to look at it from a energy view point.I see myself as seeing in energy but I felt as though Tammy took it to a new level for me! Thank you Tammy for all the laughs, everything you touch becomes fun again as you put your whole heart and soul into everything you do. Yes, even business copy becomes fun with Tammy!!! —Love Priscilla & Patrick ….ps….I can't speak of Tammy Lee Schumacher highly enough, she's 'the real deal' X

"In LESS THAN 60 Days MY BUSINESS TRIPLED! It meant the world to me as a single mother, raising my son on my own and a business owner, working with Tammy Lee is one of the best investments I have ever made!!! ~Sara Boyd, Owner, Tresses Salon

Tammy Lee has been a true inspiration for me! I have always viewed a coach as someone who teaches me to be perform better in a sport or challenging subject. Her expertise coaching has assisted and gently guided me to improve MYSELF. The most important thing, any one person could do. Her professionalism, insight, and intuition has encouraged me to TRUST what I was feeling, SEEK what I was lacking, and EXPLORE what was my greatest potential. Her joyful spirit of helping me find my inner CELEBRATION was not always easy, but through time…I found it. The joy of celebrating me, my life, and my inner goddess. Through her mentoring and coaching, my life has opened up many possibilities and doors personally, and professionally. Thank YOU, Tammy Lee J
Ceena Owens BGS, RN, BCTMB
Director of Massage Therapy
Fort Hays State University,
August 20, 2016